12KBW Annual Asbestos Seminar
Date
Wednesday 21st March 2018
Time
2.00pm - 6.00pm
Venue
Frobisher Auditorium, Barbican Centre, Silk St, London EC2Y 8DS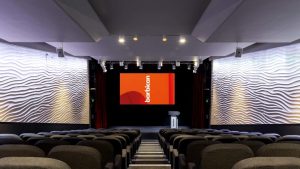 We are delighted to announce our Annual Asbestos Seminar on 21 March 2018 at the Barbican Centre.
The seminar will be chaired by Harry Steinberg QC with talks from 2pm to 6pm and will be followed by a drinks reception.
---
Members of our team have continued to act in the leading cases, including Bussey v Anglia Heating Ltd, in which Michael Rawlinson QC and Gemma Scott presented a challenge to the decision of the Court of Appeal in Williams v University of Birmingham.
Please see below for the scheduled list of talks.
---
2.00 – 2.10 Welcome and introduction
Session 1
2.10 – 2.30 Bussey – an update with Gemma Scott
2.30 – 2.50 Implications for asbestos litigation and low-level exposure, Michael Rawlinson QC
2.50 – 3.10 Women and asbestos, Aliyah Akram
3.10 – 3.20 Mavis Nye, an update on the Foundation
Session 2
3.40 – 4.10 Panel discussion, chaired by Andrew Hogarth QC with Kate Boakes, James Beeton and David Green
4.10 – 4.30 Limitation issues for asbestos lawyers, Patrick Kerr
4.30 – 4.50 Lost years claims, Steven Snowden QC
Session 3
5.10 – 5.30 Recent quantum cases, Michael Brace
5.30 – 5.50 Immunotherapy & ethics, Niall Maclean
5.50 – 6.00 Q&A and closing
---
We ask for a £25 minimum donation per person for the event, with all proceeds going to the Mavis Nye Foundation, supporting mesothelioma victims and their families.
Please also see and subscribe to our 12KBW Asbestos Blog where we post updates on asbestos litigation and provide commentary on relevant cases.
---
Booking is required – places will be allocated on a first come, first serve basis.
If you would like to attend please complete this booking form and return to events@12kbw.co.uk.
This event will be accredited with 3.5 APIL CPD hours.